Angie
hosted a Summer Swap and of course I just couldn't help but be apart of it as I had done her Spring Swap too. They are just soooo much fun and I get to meet some really sweet people.
My swap partner was
Mandy
and guess what I got in the mail today!!!! A package from her and it had the most beautiful crocheted piece in a 12x12 black frame and a lovely turquoise blue vase w/silk flowers and lovely ribbon around it.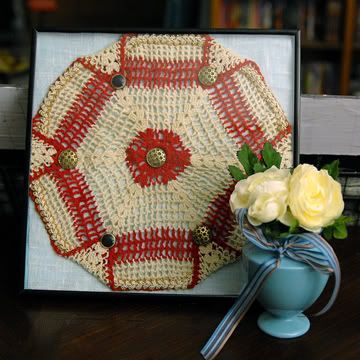 By the way Ruth tried to snag both items from me before I could finish blinking. Thank you Mandy, these are perfect for the theme I have in mind for our bedroom.