Sorry it's taken so long to get the images up from Thanksgiving...there will be more to come tomorrow as well.
We had my Dad, his wife, Gary & his girlfriend, my Uncle Clay and my Aunt Jeanie and of course Us - that made 11 people sitting around the table. I am so glad the table was big enough for everyone to sit around. It was nice to have everyone with us.
We did a Giving Tree, ya know where you trace your hand and put what you are thankful for on the palm and then hang it on your tree. It's going to stay on the wall until the New Year.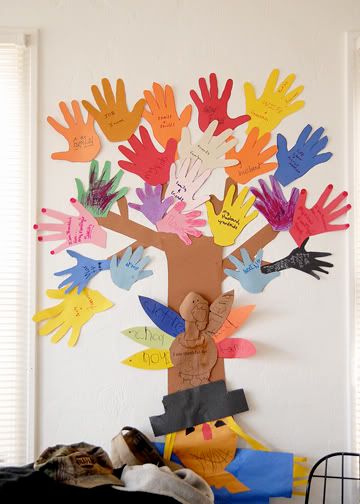 I was so pleased to cook for everyone, even though it's stressful it was sure fun to do. My Dad & Kitty brought the Turkey for me to cook and Clay carved the Turkey and the best part of cooking the ham was that it really needed no carving as it was already spiral cut. There was pumpkin pie, pumpkin custard, green bean casserole & of course oven stuffing.
I really did enjoy having all the family around the table and hanging out with us. Our life has been so blessed since we moved back to Idaho and it was an awesome way to warm up our new house. Who can think of a better way to have a house warming then to throw a great Thanksgiving for family.
Enjoy the few snaps from inside the house during Thanksgiving! More will come from when Gary & Sarah took the boys out to play...it was hilarious!