Ruth was a bit upset that she couldn't open her presents right away because we needed to eat lunch first. I am such a mean mommy.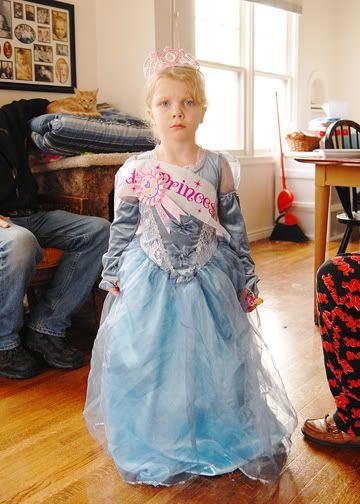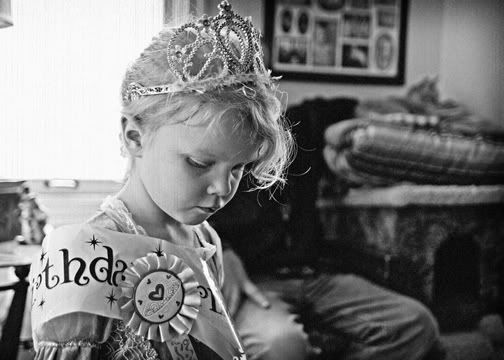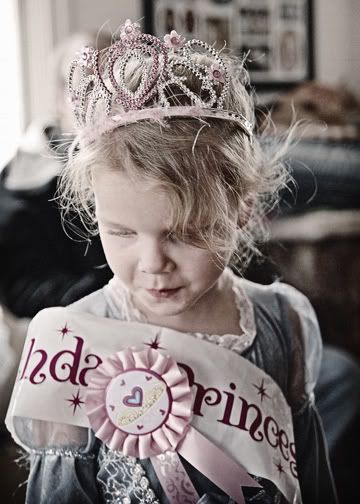 But soon that changed as lunch concluded and she was able to open up her gifts. Thank you to everyone who made her day so special.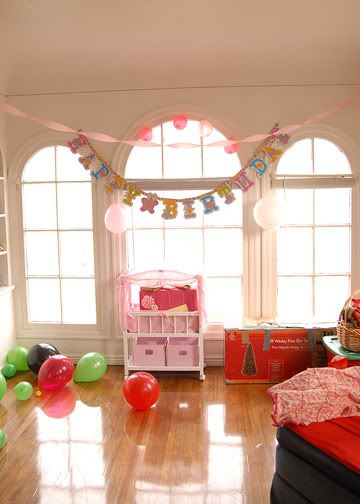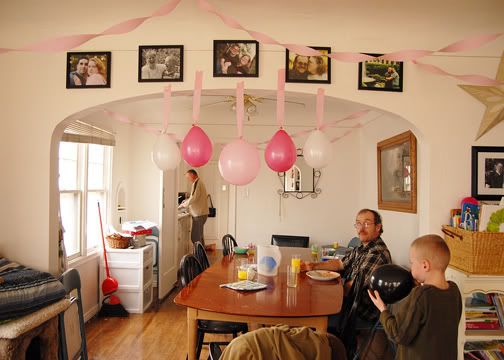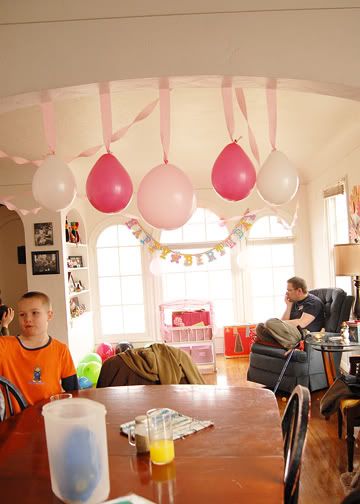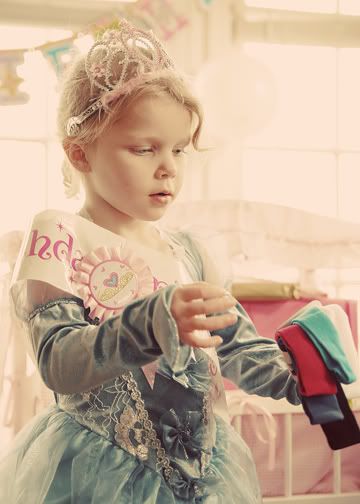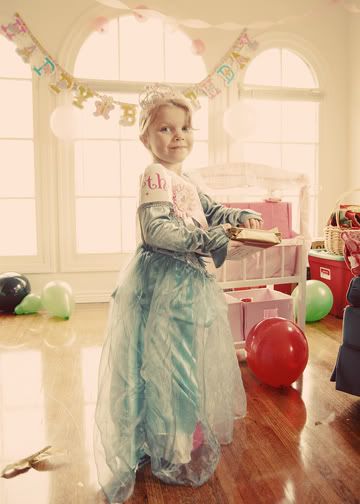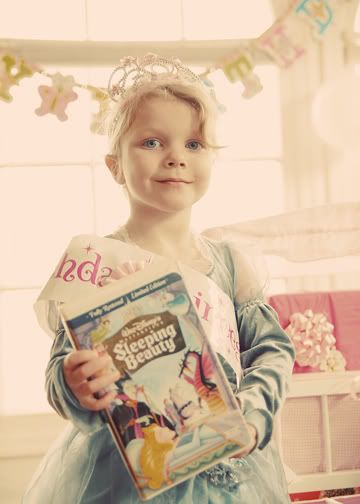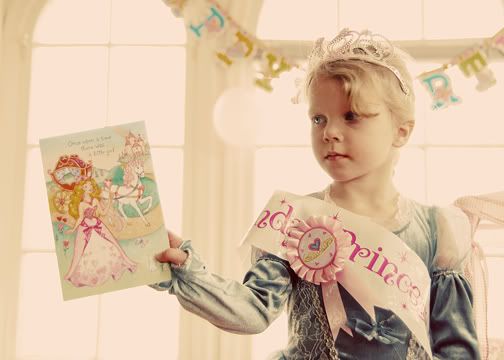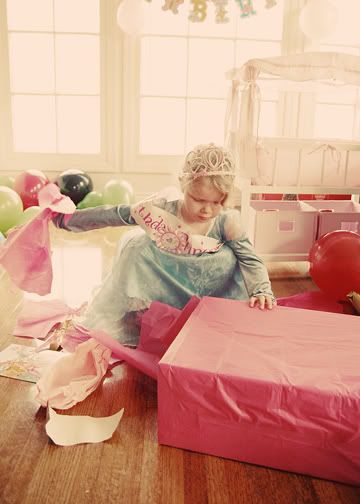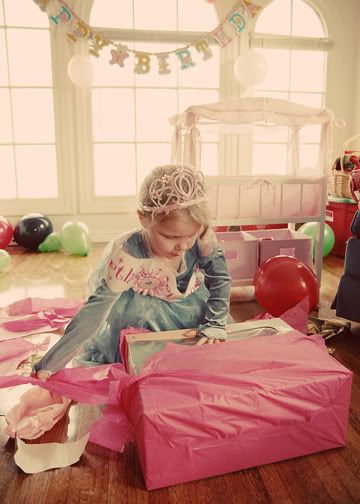 Ruth kept telling the baby "stop looking at me"...due to the baby not listening, Ruth put the baby down for a nap.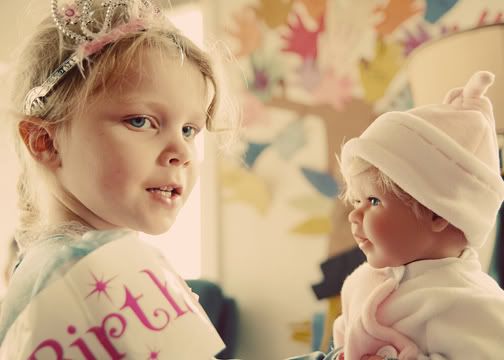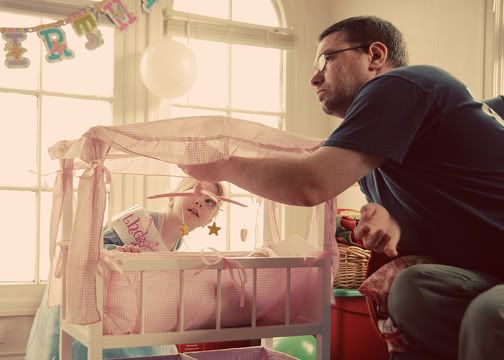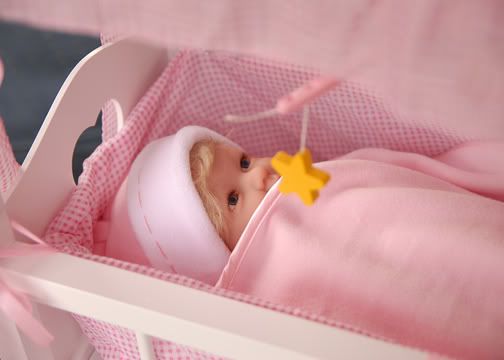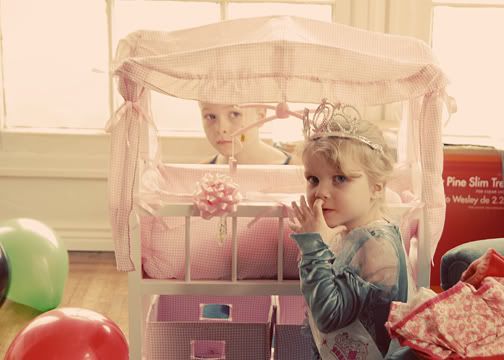 Soon it was time to sing "Happy Birthday":
(imagine the melody and everyone trying to stay on key, but not doing a good job of it)
Happy Birthday to you,
Happy Birthday to you,
Haaaapppy Birthday dear Ruuuuth,
Happy birthdaaaay to yooooou.

Of course Ruth couldn't wait to blow out the candles and as you can see and blew out the first candle before the cake hit the table. The boys really wanted to help her too as they pretend "blow-ed" (as Aaron said). She had 4 candles for her birthday and an extra one to help her grow an inch. Each candle sat in the point of the crown and Ruth helped me decorate her cake with sprinkles and "jewels" on her letters. And did I mention that the inside of her cake was pink! How awesome is that!!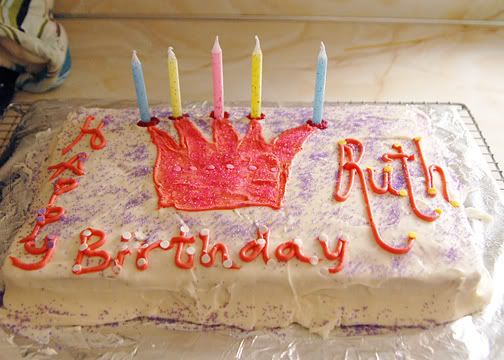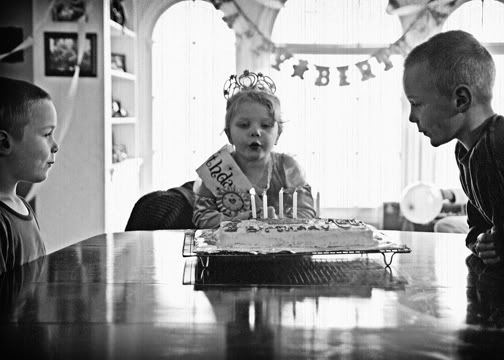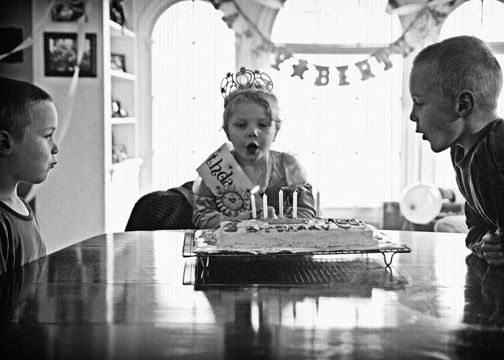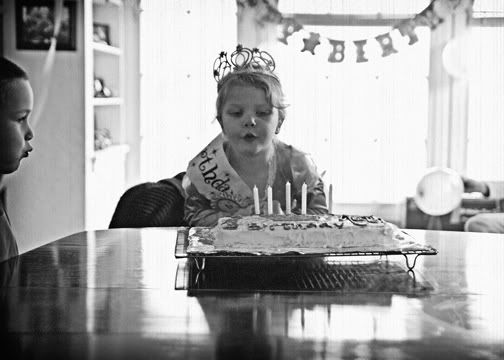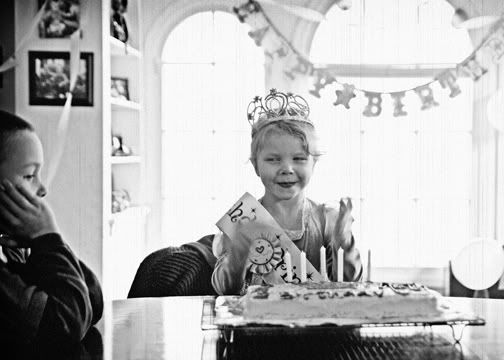 The next day Sarah & Gary wrapped Ruth up as a pink princess mummy...it was awesome! Of course, she sorta looks sad, it's a new thing she's doing whenever I pull the camera out, but before the camera came out she was grinning from ear to ear!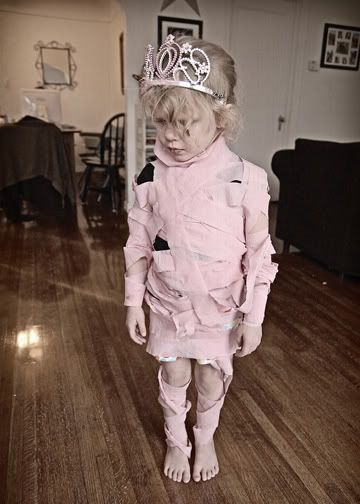 Gary even put on one of the birthday hats just for Ruth! Ruth enjoyed her birthday and we all enjoyed sharing in her joy. I can't believe my baby is 4!