We had Aaron's birthday party this weekend and it was low key this year. We just had it at home and my Uncle and Aunt were there with William, the kids and I.
I decorated the house with some red & blue streamers and a few other things gotten at the dollar store & Aaron just loved it!! Which was the goal! We got him a cake from Albertson's, a ninja assassin cake. He was super happy about that and of course we had pizza - his favorite on hand was pepperoni.
Everyone had a good time and Aaron was so happy as he got legos from everyone. He has been busily putting them together since he got them - I haven't stepped on any yet, but I know it's just a matter of time before I do though.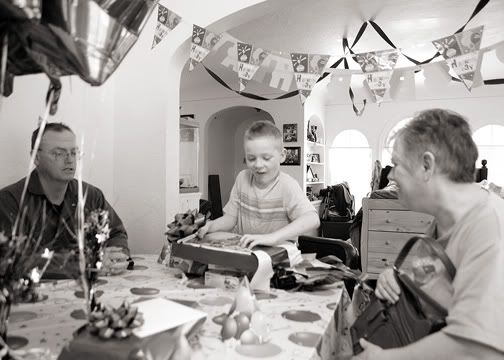 (Yes, I have a bed in my livingroom - get over it)


(we made Aaron read all the cards he got before he could open his presents)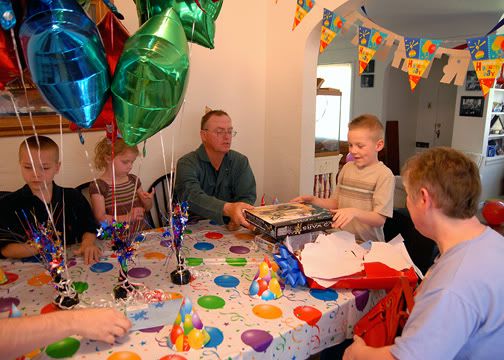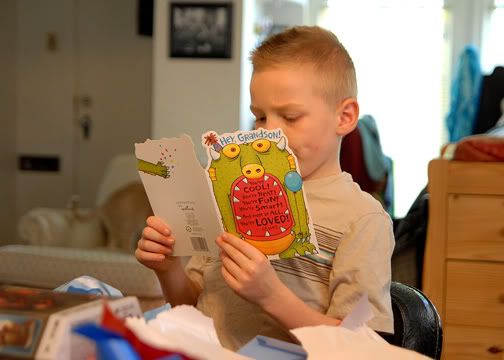 (This card was his favorite from his grandpa Wiese)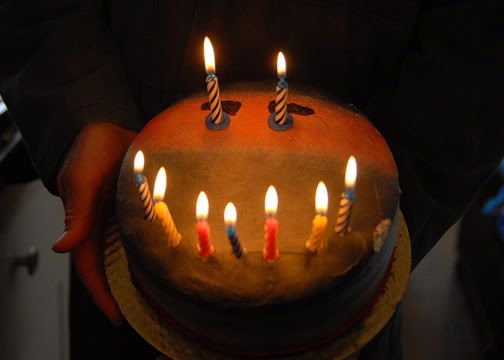 (He wanted an assassin ninja cake and I got Albertson's to make it)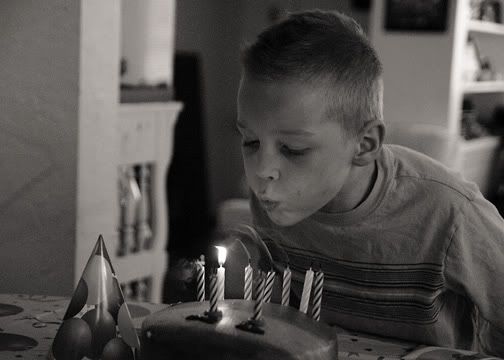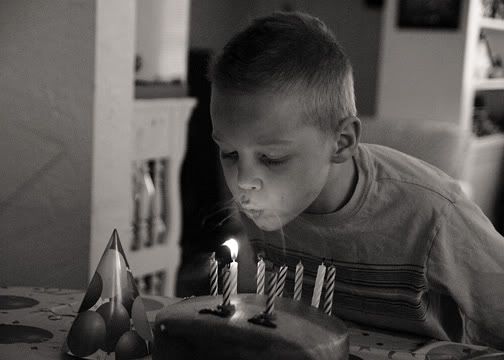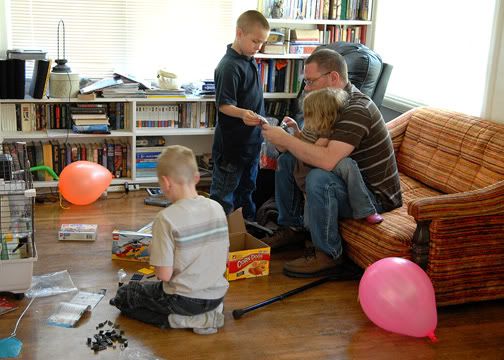 (putting together all his many lego sets)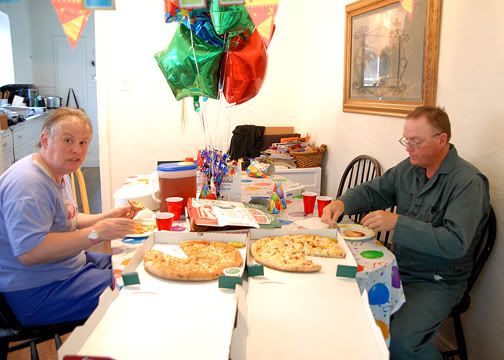 (yes, we ate the cake & ice cream first then the pizza showed up)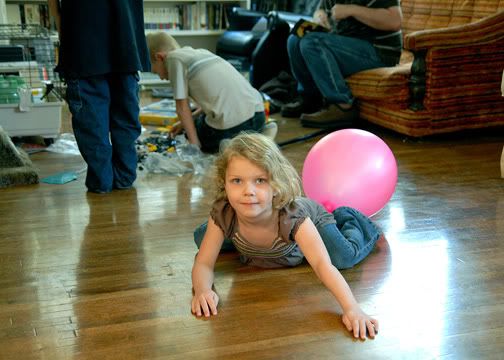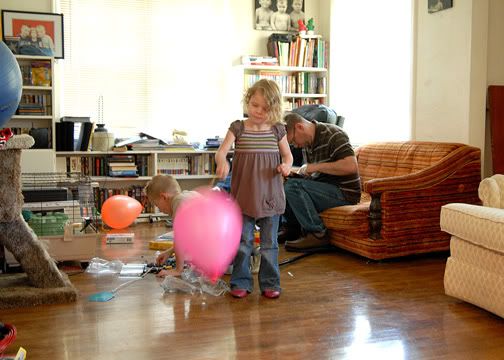 (we got "punch balloons" for the kids)


(Ruth just loved hers!)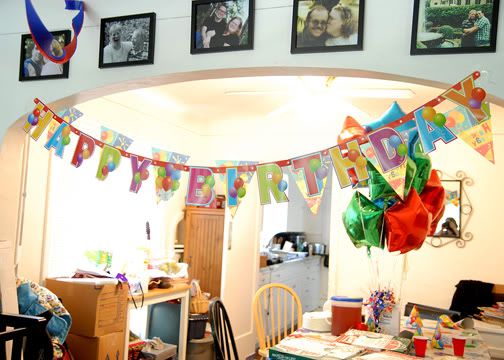 (yes, my house is a mess, just ignore it - everyone else did)


(Sam was sad Aaron wouldn't let him open up all the legos)


(I interrupted Aaron's work to snag a few shots of him looking at me)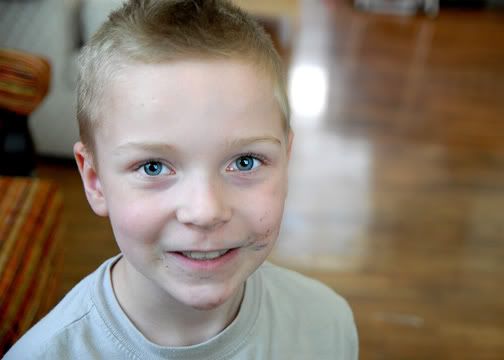 (he gave me his fake smile to get me to leave him alone - it worked)


(Aunt Jeanie loved the cats & I was surprised Toby let her pet him)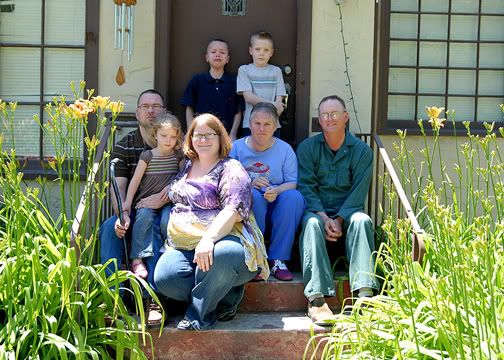 (Sam was not a happy camper)


(but he did manage a cheesy grin for the last shot - poor guy)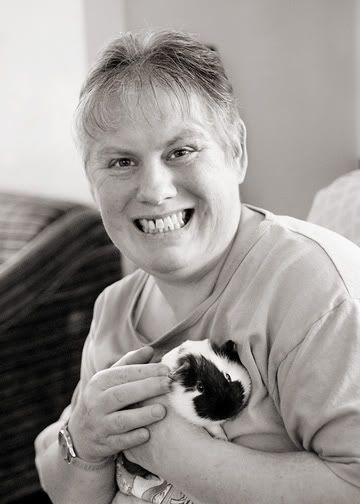 (Jeanie loved the guinea pigs - here she is holding "Alvin")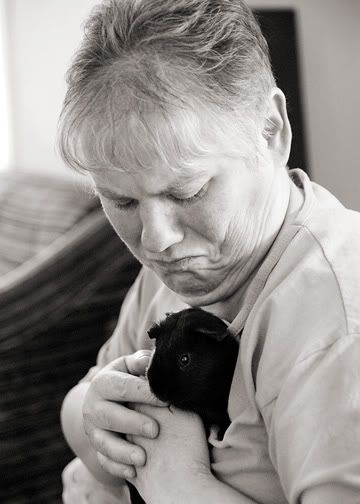 (and here she is holding "Stewart")