Earlier this week we went to the
Boise Zoo
. I had never been and wondered how it compared to the
Portland Zoo
. It was a good experience, with the exception of the kids not listening.
I loved how close we could get to some of the animals especially the Giraffe's. It was like they were so close I could reach out and touch them. It was awesome! We didn't see everything but pretty darn close to seeing it all. The food was good there too - not so extremely marked up like the other zoo.
I really enjoyed this zoo. It had some neat things for the kids to play on and in and get them even closer to the animals. I really liked it, but was bummed we couldn't find an elephant - but heard a crane that made an elephant sound as we passed. It was interesting.

(running so fast, I could barely get a glimpse of this guy)

(wondering what they were looking at)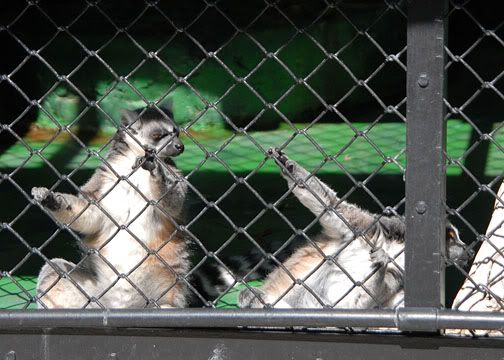 (guess he just wanted to sniff the tree next to him)

(peek a boo)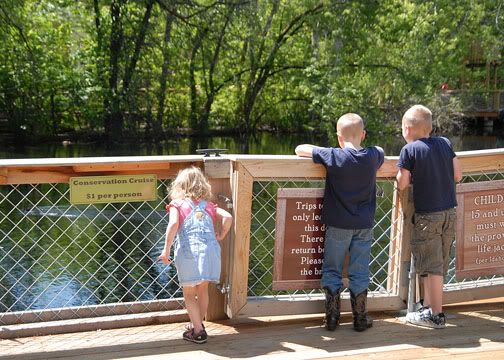 ( we took a ride on the cruise, the kids loved it!)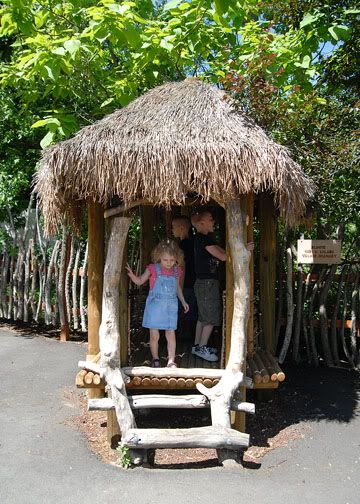 (I thought this was pretty close but he got even closer)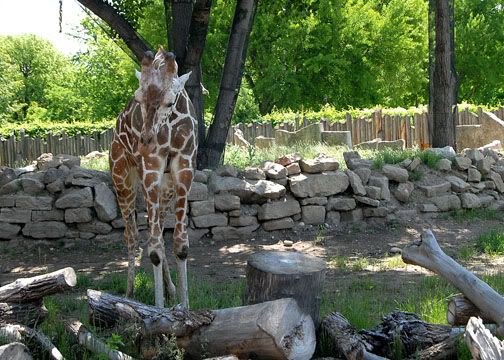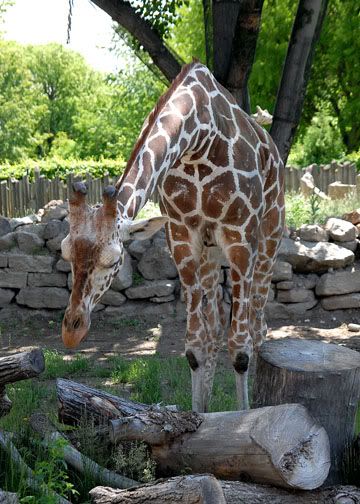 (It was like we could reach out and touch this beauty)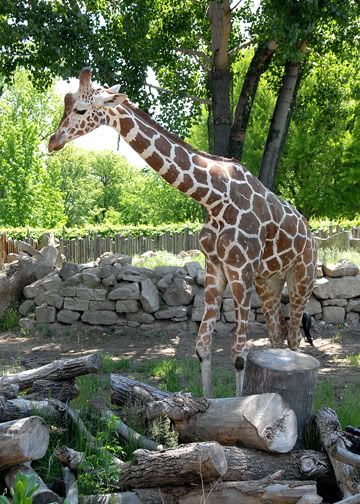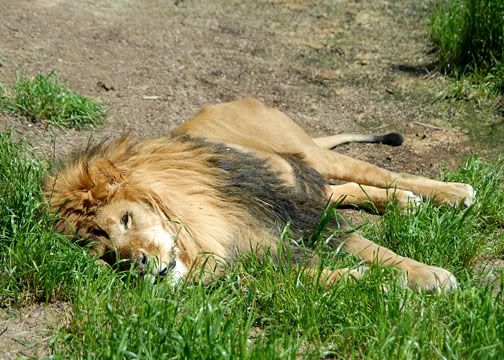 (sleeping lion)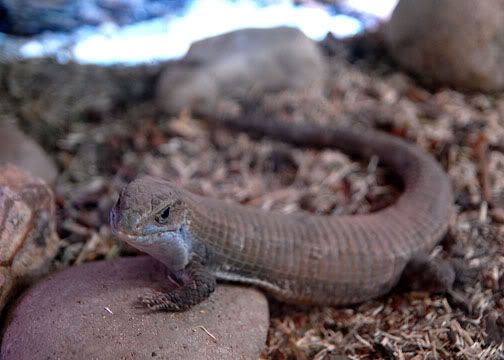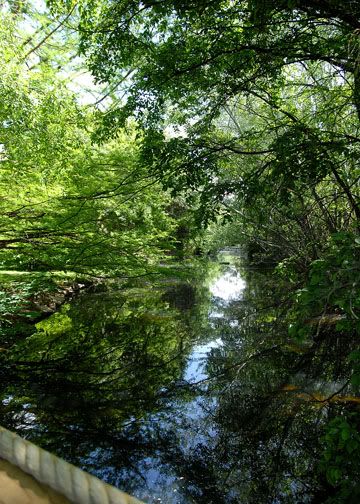 (view from a small bridge)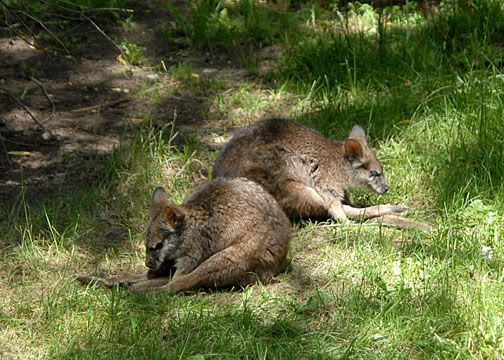 (we got up close to these guys too, no glass or bars between us, just a rope from stopping us from getting in their way)

(The penguin's were the kids favorites and I think mine too)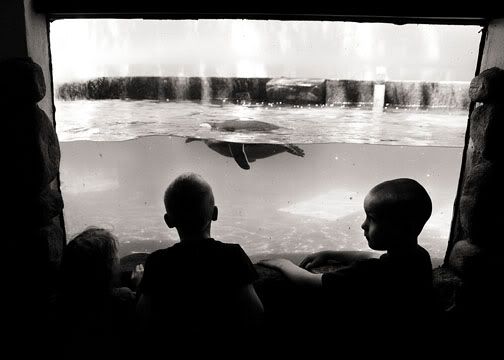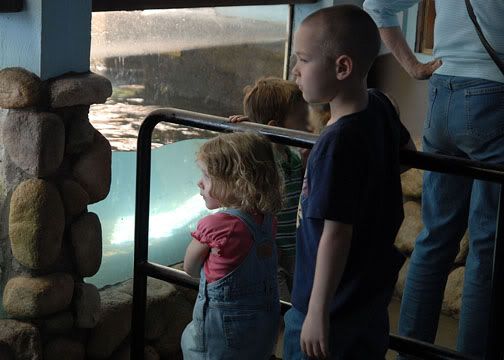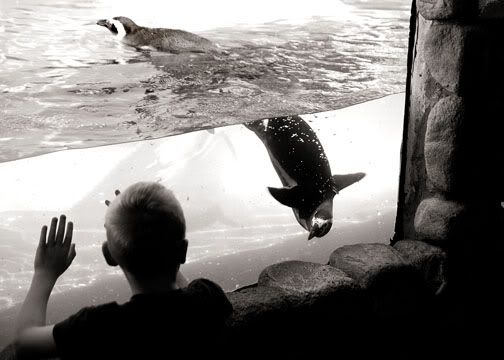 (watch out for this guy, he wants to eat your fingers)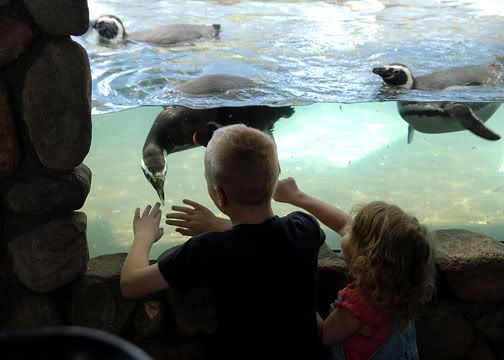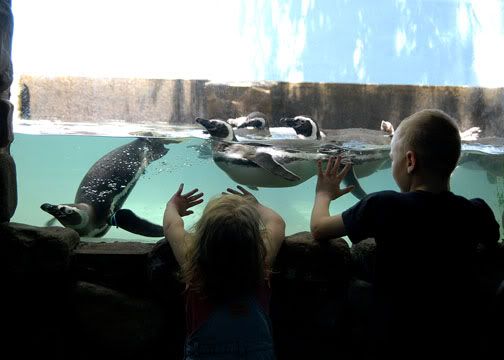 (but the kids only taunted him with hands he couldn't reach)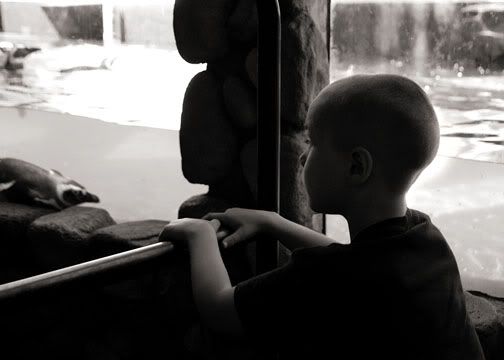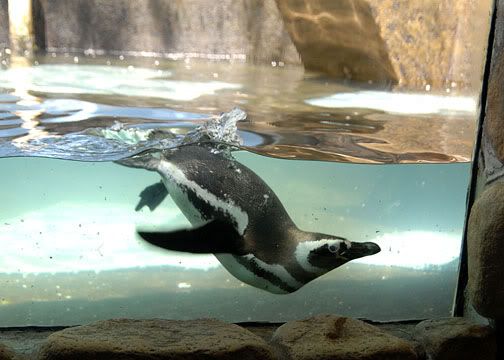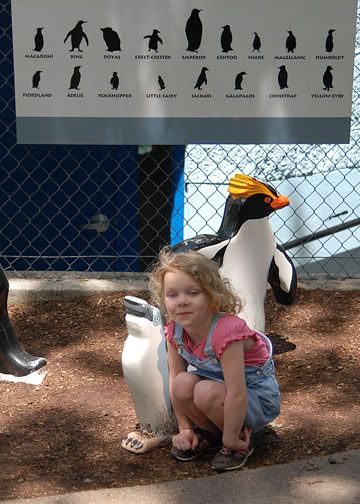 (look I am next to the baby)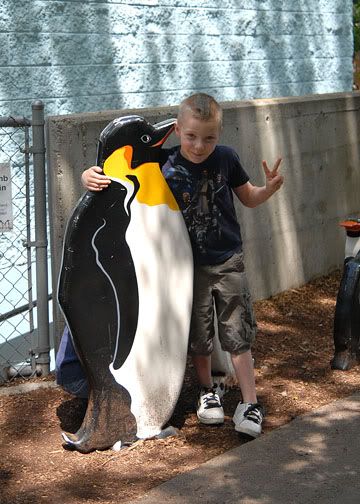 (peace out!)

(getting penguin kisses)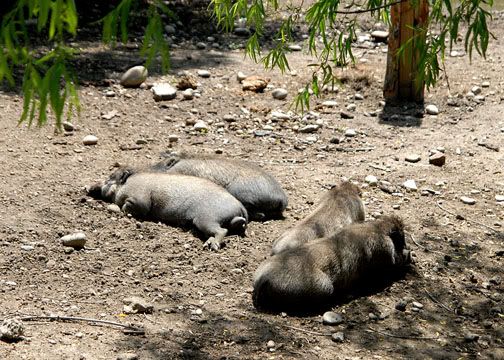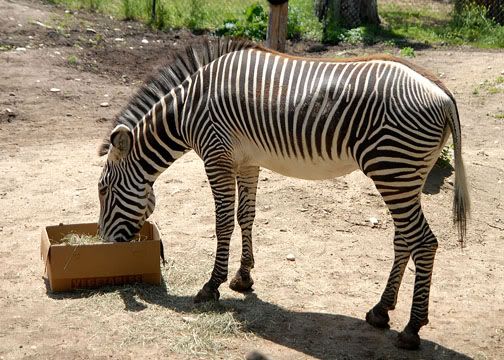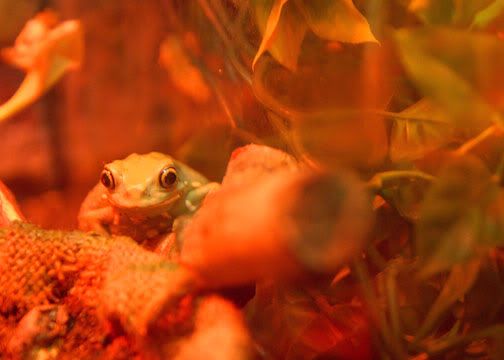 (this guy was under a red light in the bat "cave")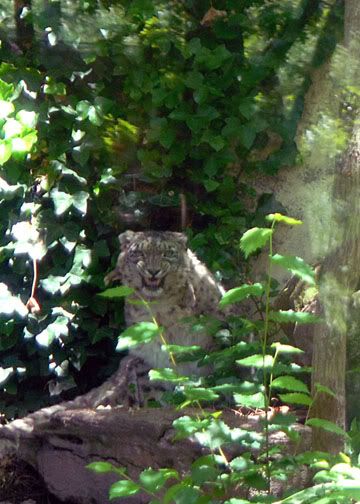 (apparently he didn't like me taking his picture)

(the neat thing about this zoo is the fun stuff they had for the kids to play on)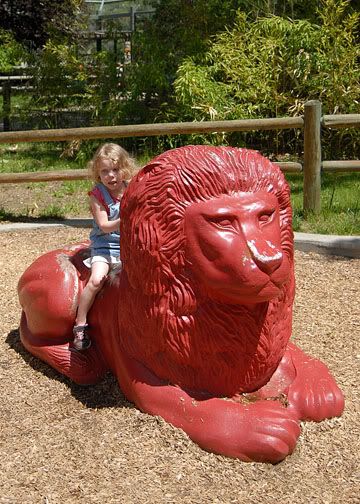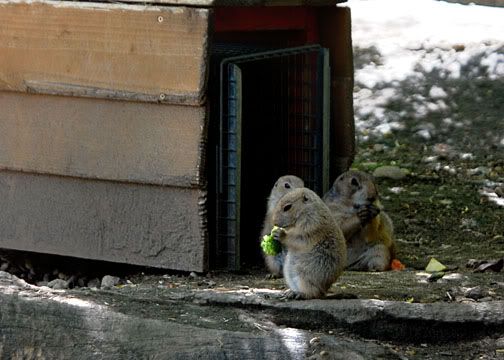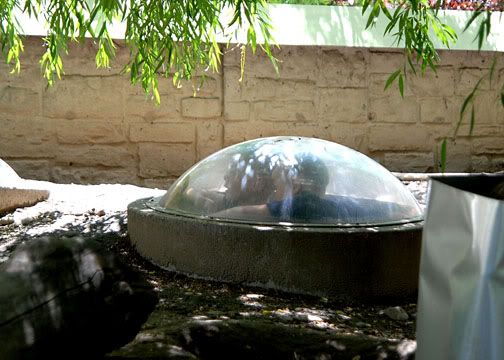 (the kids went into a tunnel system and popped out to see the cute little critters)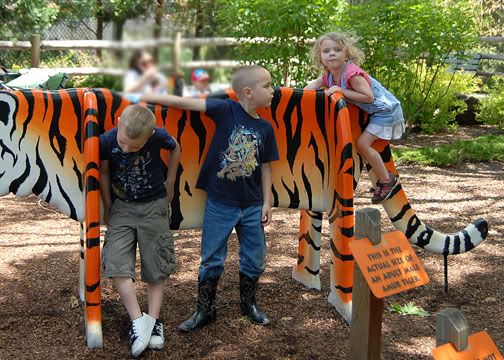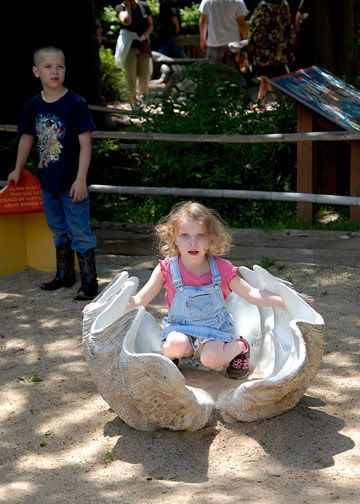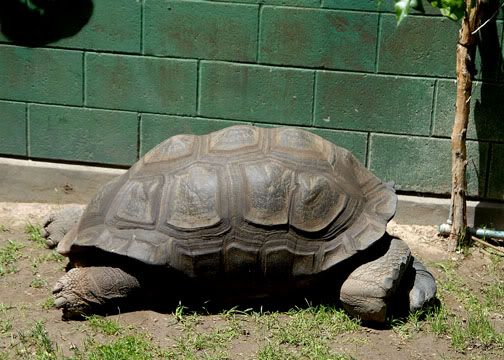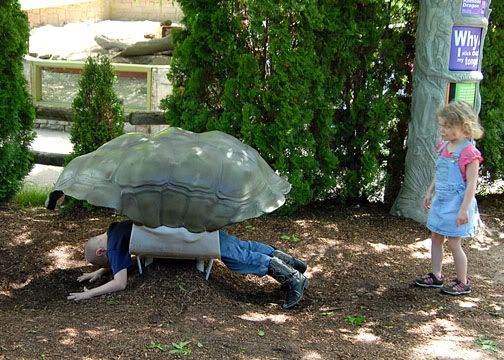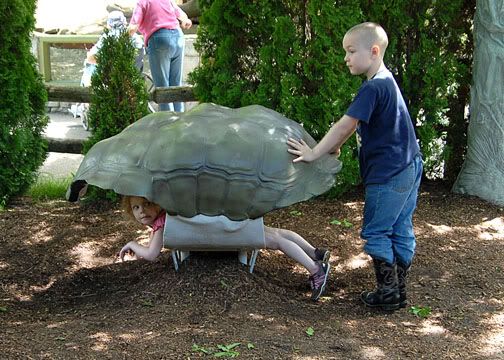 (we even saw a dragon)