That's right!! Ceasar was a bad dog today! Not on purpose but all the same!
(am I using enough exclamation points?)
Let me explain: I had layed MJ down on the floor because she likes it. I told Ceasar to sit and stay but Ruth wanted to play with him and before I could get MJ up his paws
(which by the way need clipped)
scratched over MJ's face leaving a nasty cut just below her eye. I cleaned it and after wiping off the massive amount of blood
(the face tends to bleed profusely!)
I realized it was only a light scratch (well not light but not bad enough to rush to the ER) I got the bleeding to stop and after calming MJ with breastfeeding and telling Ruth over and over that it wasn't her fault and sending Ceasar out
(for what I am sure he imagined to be all day)
, our life was back to normal and of course I was in a the right frame of mind to grab my camera and snap a few pictures.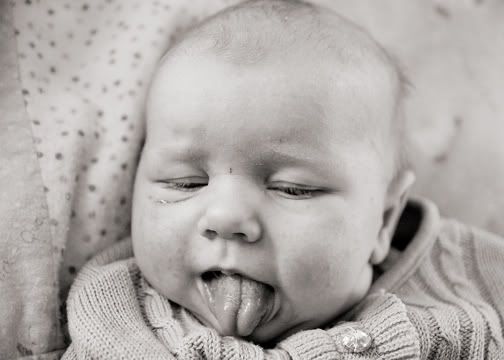 (MJ has been discovering her tongue, it's quite amusing)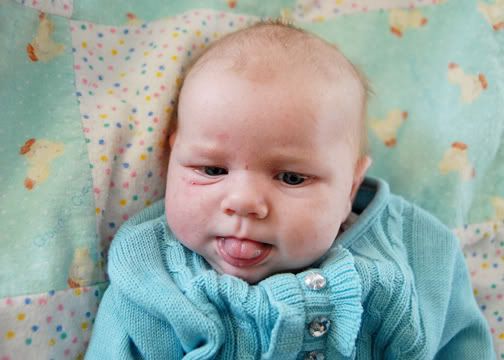 (poor girl has a boo-boo in the crease just under her eye - thank goodness it wasn't higher)


(but she seems happy enough now)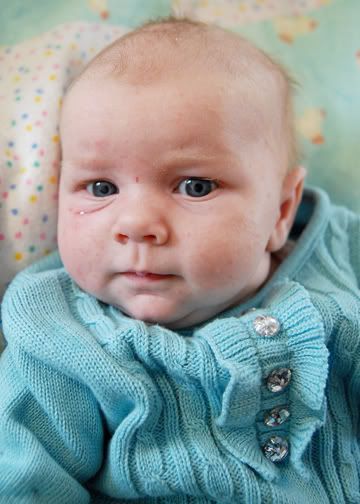 (don'tcha just love her sweater? It's a onsie type one we got on clearance - we have a cream colored one too)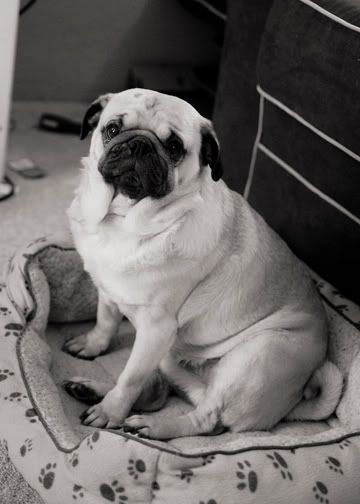 (poor Ceasar didn't realize what he did wrong)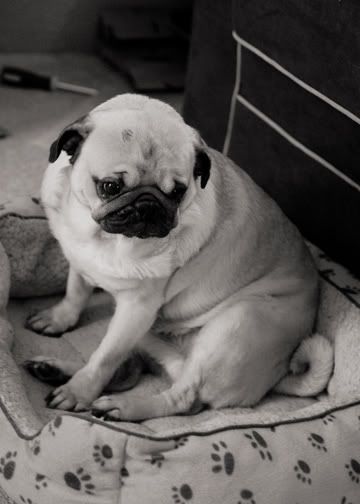 (all he knew was he was a "BAD DOG!")