Well it's not really a cigar but it looks like one and he just loved it and it was so hard to get a picture of him with it. I did enlist Ruth & William's help though. I had to use my on-camera flash & hated the look of that so I just went to a super high ISO which I didn't like either but what's a girl to do? Make it vintage is what a girl does. Hope you enjoy!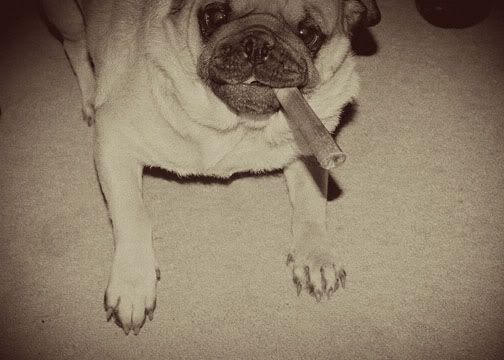 He just wouldn't look at me for very long - the raw hide stick was too yummy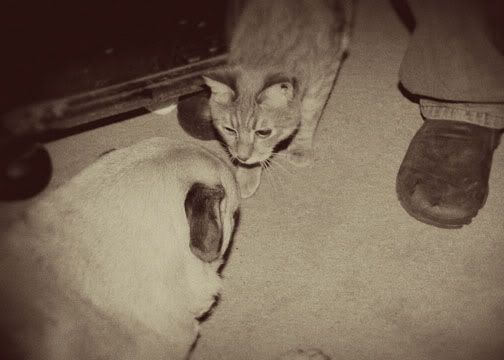 Toby wanted to see his stick too but Ceasar only growled and backed away


Ruth was a big help in holding him still but he wiggled away soon after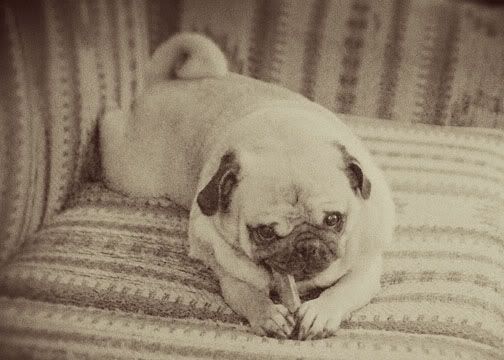 I don't want to pose for you, I want to eat my cigar!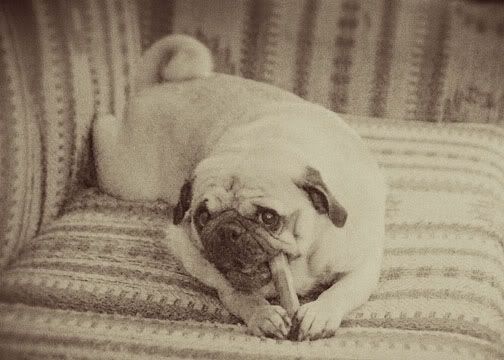 Did you not hear me? leave me alone


Thanks William for holding him still so I could get this shot