The day before yesterday (Friday) Sam found a new friend that William named "Bob" (this is the name he gives anything he doesn't want the kids to destroy or kill). Bob is a large black beetle and didn't mind being carried around from place to place. Sam kept him alive and ended up placing him in his backpack (which we later found out about because Aaron freaked when it was time for bed and Sam pulled him out). Needless to say William took Bob outside and set him free. At least Sam will have these images to comfort him!
(click to view larger)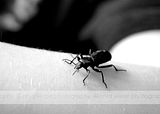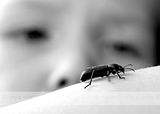 Guess what!! I am now a whole 19 lbs lighter!! I just weighed myself and I now weigh 280 lbs. Since moving to Idaho I have lost 4 more pounds!! YEAH!! I still have a long ways to go to my goal but at least I have gotten rid of 19 of those pesky pounds. I had William take a few pictures of me so you could see the new me - at least the me of today!!
(click to view larger)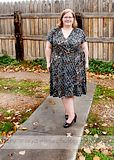 I found out I am in Fruitland 3rd ward, not 2nd ward. Which is nicer because they meet at 9am instead of 1pm. I met with the 2nd ward clerk to find out we were in 3rd ward. I met my new bishop and the councilors. Several of them live around us. I think it's going to be a great ward - now if only I can get the boys to behave themselves so I can actually hear sacrament would be nice!