We had a great visit with William's dad up in Northern Idaho...it was sooo green and even thought it did get up into the 90's it really didn't feel like 90 degrees! We had such a great time and hope to do it again really soon. It was so beautiful, peaceful and just plain lovely.
All the kids helped Grandpa mow the lawn, move rocks and just have a great time!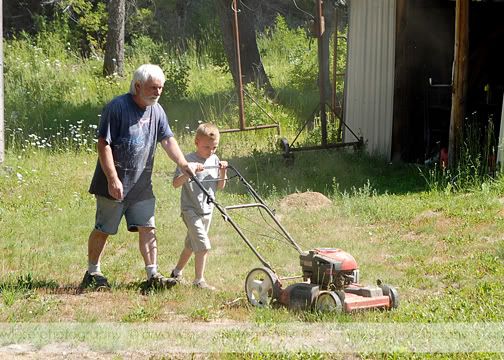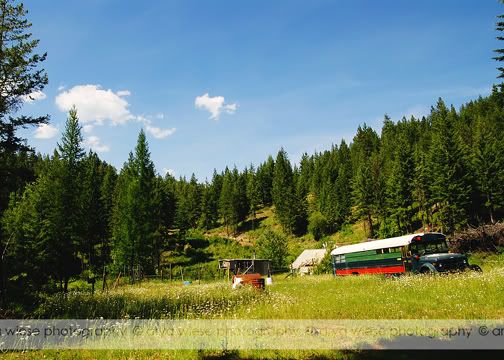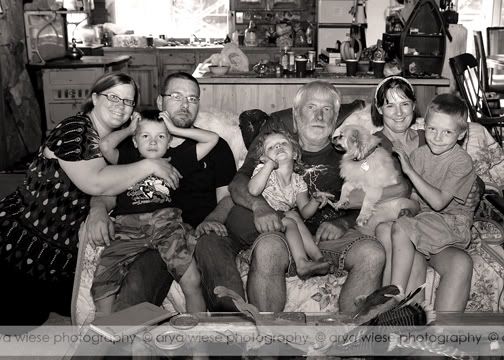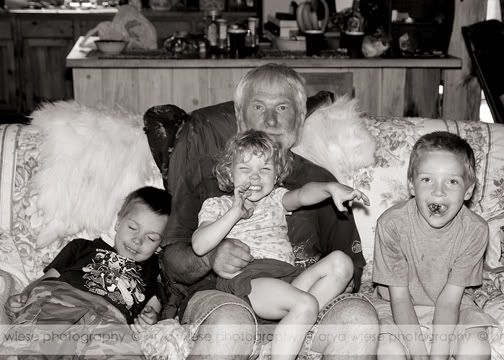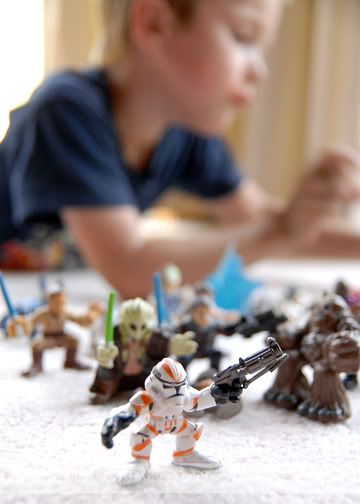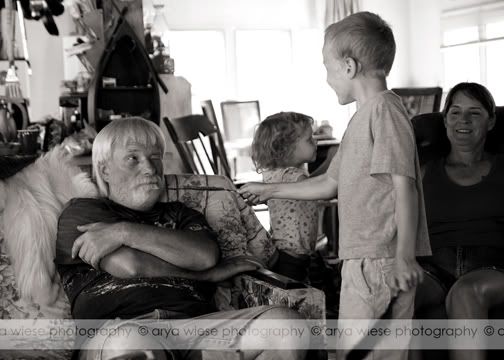 Grandpa took the kids for a spin around the yard, the whole time the kids were yelling "faster, faster Grandpa". The kids & Grandpa had the best time.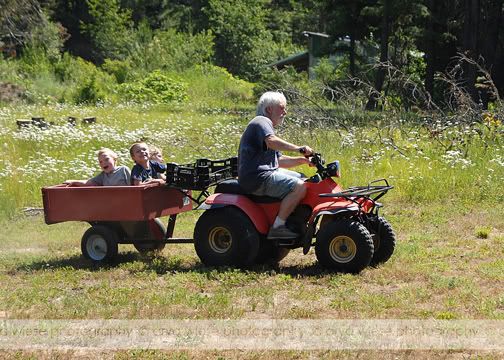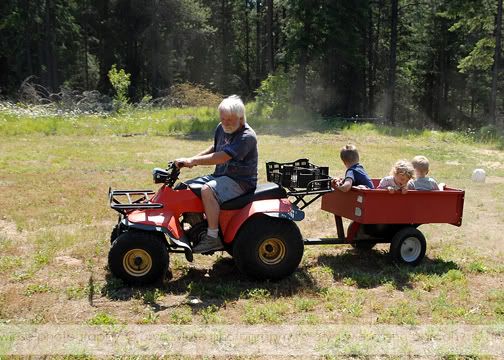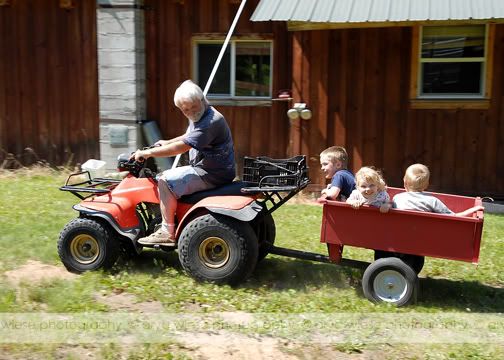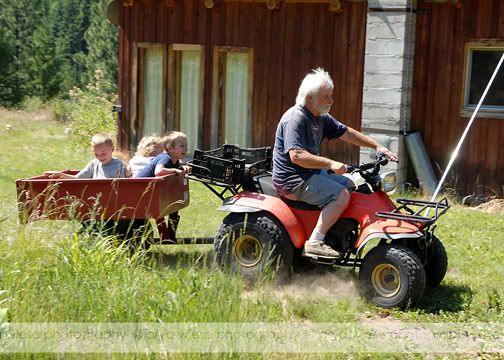 The kids, with the help of their dad, got to shoot their first gun. I even got to shoot it too. There was virtually no kick back. The kids liked it so much, William told them that he would make sure they took a gun safety course and then they could go hunting sometime. They were so excited about that.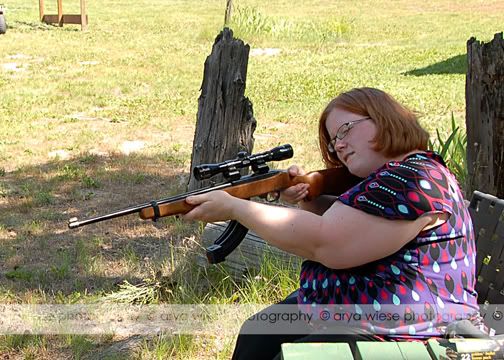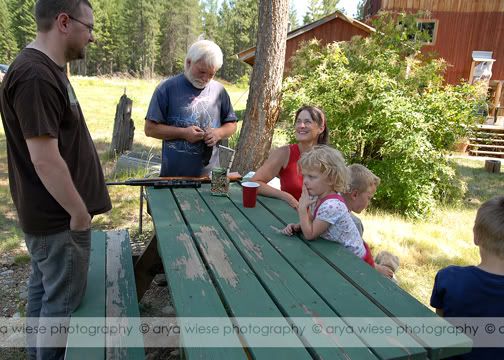 A doe came up just feet from the livingroom windows. The kids were just so fascinated. It really was a calming and relaxing trip. It was so nice to get to spend time with Curt & Jane and just enjoy the calm of his place. We can't wait to do it again!