We have been wanting to build a playhouse for the kids for the summer but knowing me it just wouldn't get done before school started so I have been looking and looking and finally found one in the price range we wanted to pay and found someone who would deliver it to us. I also wanted one that would be easy to move when we buy a home. This one was just perfect and would fit the kids needs this summer.
We got it yesterday and the kids just loved it and had tons of fun with it. Ruth calls it her "club house". It has a puppet theater w/curtains, a BBQ area, a wash area and a real doorbell. The kids will have fun with it this summer.
We even put out my grandparents antique portable (folds up into a suitcase) pick nick table. I can't wait for summer to start!!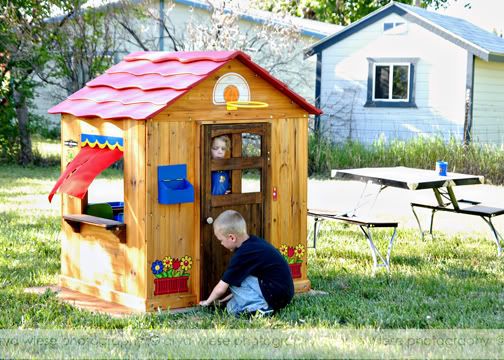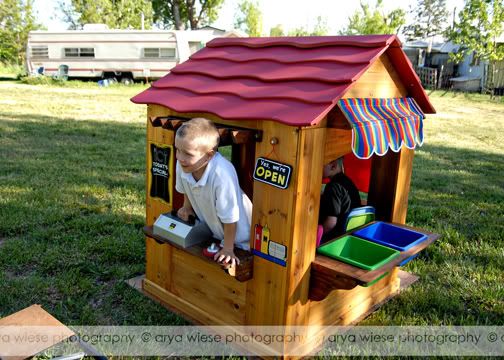 Clay come home and checked it out with me while I taking these pictures and I snapped this one of him real quick...he really is just too funny.