So here is the process from start to end of how a miniature becomes painted...at least my process...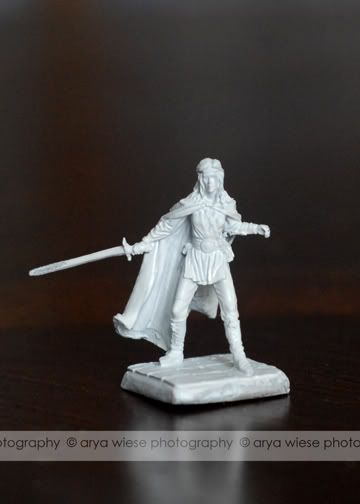 First it starts off with a metal miniature. You need to take a file and sand off the bits of hard metal that need to be removed.
Next it needs to be primed (I use white primer). Then you paint it any way you want.
Finally you add a coat of varnish so that the paint won't chip when the miniature is handled.
and that is the my process from start to finish...