Doda
send me a beautiful thank you gift all the way from Scotland! Boy was it just what I needed today to help pick me up out of my slump after being sicker then sick over the weekend. She send me some lovely earrings (they have a slight blue tint to them when held up to light) and a really lovely heart necklace in one of my favorite colors - TEAL! Doda was one of the winners in my
OHOW
give-a-way in January. It was a great event to meet lots of fun people, Doda being one of them.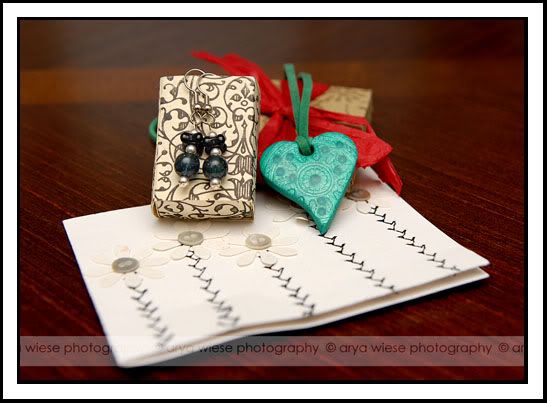 (the boxes were handmade too as was the cute card. such a lovely presentation!)
I am feeling much better then I was over the weekend. I did nothing, no laundry, dishes or cleaning of any sort. Sunday, William couldn't stand looking at the dishes and started a load for me so today wouldn't be so hard on me. He truly is a gem! He let me sleep when I needed and took care of the kids while I recouped. He even kept Ruth from trying to help me as I paid homage to the porcelain god. (she kept trying to ask me questions and pat my head while I had my head in the toilet)
Today I am able to keep my food down without a problem and smells are not making me run for the bathroom. Today is a much better day to say the least. I even felt good enough to get out and do the grocery shopping for the next week (well most of it, Ruth had a melt down and so we left the store with what was in the cart).
Thank you all for your well wishes. It was most appreciated.