I picked up a "new-to-me" Riccar sewing machine at
Johnson's Sewing Center
for a great price. Then I went to
Joann's
to find some fabric, batting and thread. I picked up the below fabric because I loved how vibrant they were.
I used
Jill's pattern and tutorial
to make the below burp rags because I wanted to test drive my new sewing machine. I love it! It's super easy to use, but those rounded edges are such a pain and really difficult. I know I will get the hang of it - it just takes time and patience
(both of which I don't have an abundance of lately)
. If you don't look too closely, they actually look fairly good - but if you get too close you can see my many flaws.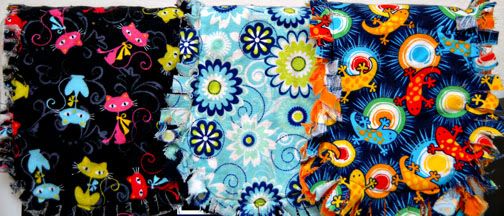 (burp rags made by me)
I really do want to become a "Domestic Goddess" and in order to even get close to the mark I need to learn how to use a sewing machine with ease. Not to mention I have to start baking more and wear pearls and heels while in a stunning gown and have a perfect house too...all while wearing a perfect smile (at least that's what it says in my handbook).
(image found on the internet under "perfect 50's housewife")
Guess I better get cracking because I am fallin behind in my Good Wife studies.