Ruth and I had fun going on a playdate to the
Jumpin' Jungle
with my friend Reina and her daughter Chloe a few days ago. It was sooo much fun to get some adult conversation and get to know Reina better while Ruth & Chloe played to their hearts content. Reina also brought her youngest, Jackson, and boy was he a hoot to watch wander around flashing his big smile at everyone he saw.
The girls wore themselves out and we went to
Red Robin
for lunch afterwards. The girls had a pizza, Chloe had apple slices with hers and Ruth, of course, had french fries with hers. Reina and I had BLTA Croissant, (
a buttery croissant filled with sliced turkey breast, hickory-smoked bacon, sliced avocado, lettuce, tomatoes & mayo. Served with fresh melon). It was really yummy, it came with a choice of soup but I couldn't eat mine due to my pregnancy hormones and knowing it wouldn't set right once I smelled it.
The girls split a rootbeer float for dessert and then we went back to Reina's for some more play time. The girls played and played and played and really quietly too. Reina and I got to know one another better and it was nice to have a conversation with someone other then William. I didn't realize how much I miss having real conversations that don't involve mostly d&d...don't get me wrong I love talking with hubby but it's great to get out and talk to someone you don't live with 24/7.
Below are some out takes from the jumpin' jungle. Please don't judge me on how grainy the images are the ISO was set fairly high and I didn't use my flash, but these are just for me to put in a scrapbook so I don't mind. Enjoy!!

(putting gas in the car)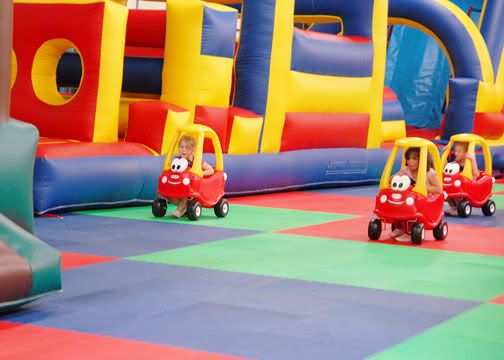 (racing with the other kids)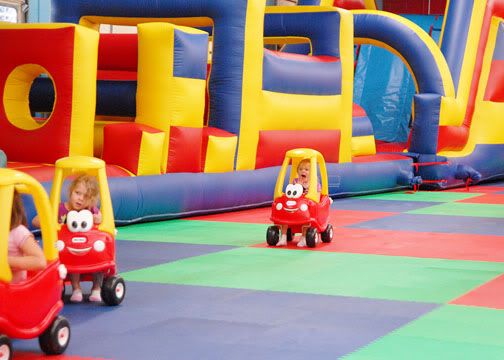 (Jackson's big smile)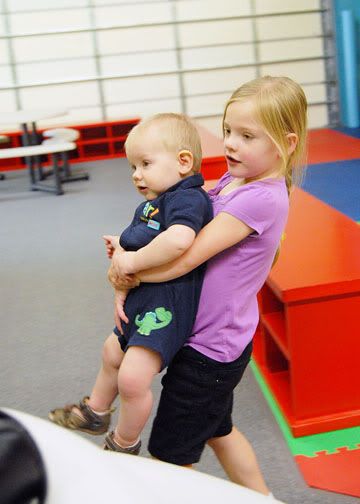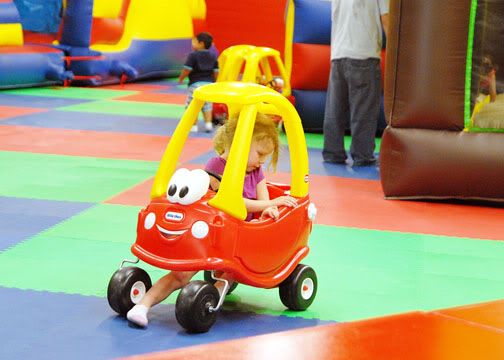 (getting tuckered out)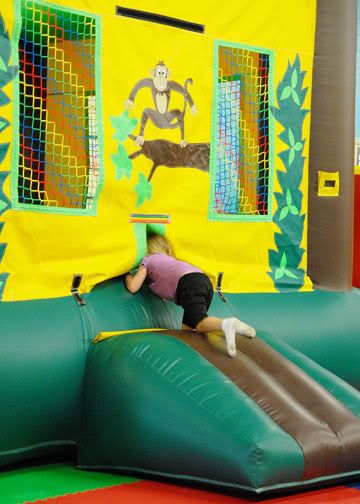 (into the jumpin monkey house)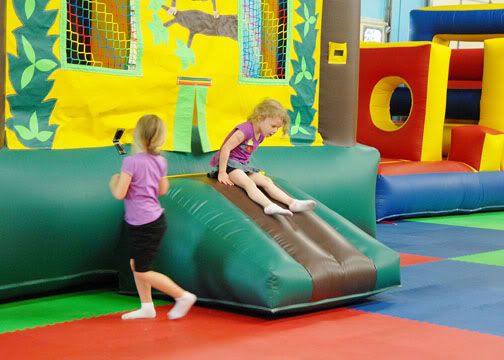 (only to slide back out)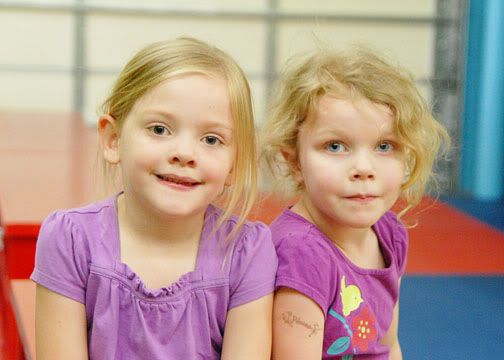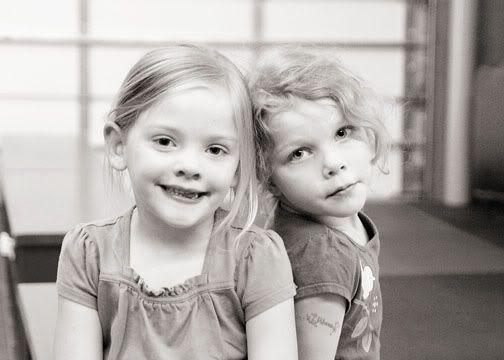 (good friends)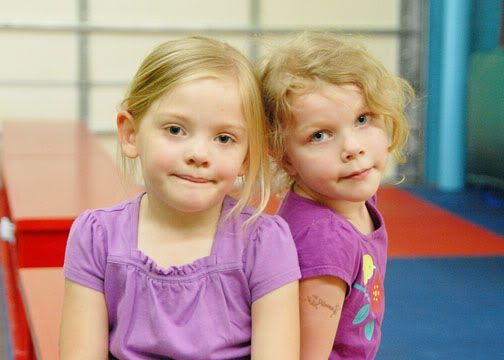 (hey, I want some)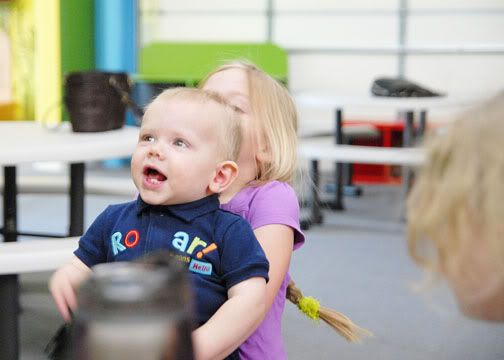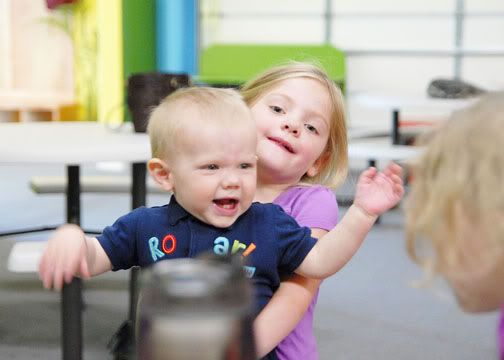 (Roar!)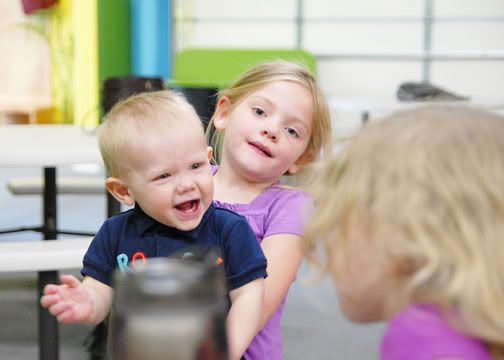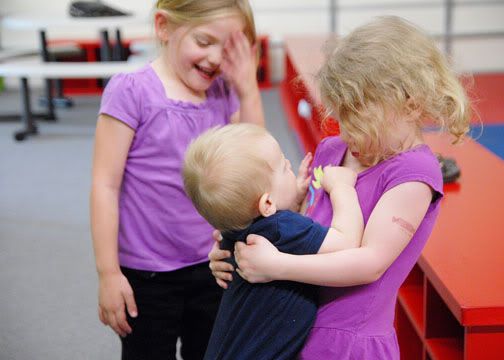 (I'm almost as big as you, do you think you should be holding me?)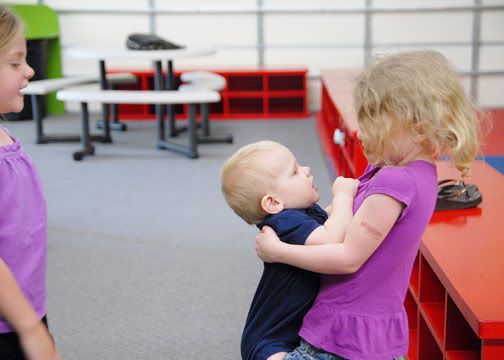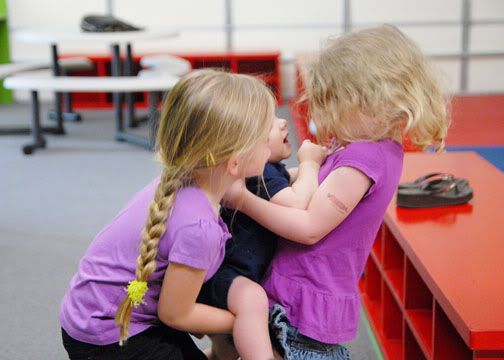 (wait here comes Chloe to help)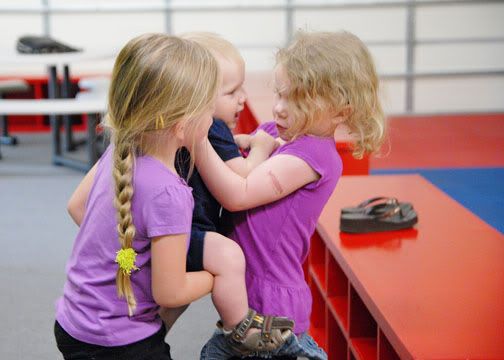 (wait this isn't help, it's torture! Don't drop me!)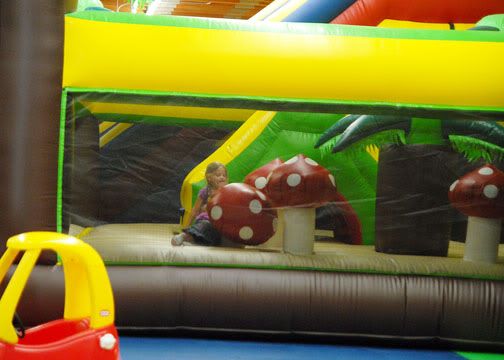 (the mushrooms were fun to hide under)

(Jackson & his mommy)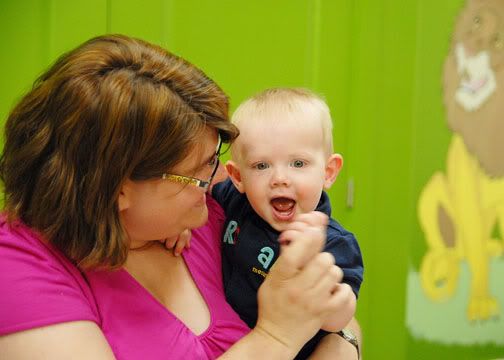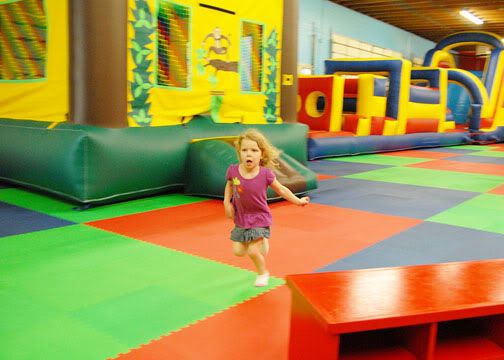 (Run, Run, Run)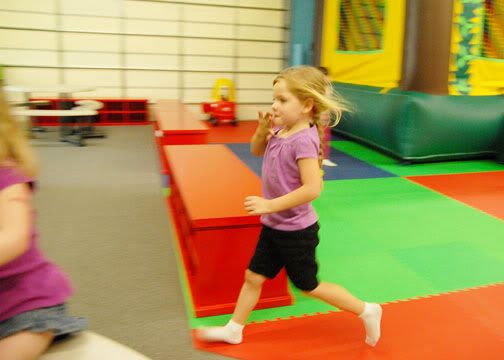 (as fast as you can)